Past Pleasures
We are of the philosophy "you can sleep when you're dead!" So no matter when you are reading this we have been super busy, we are super busy and we will be super busy! But every now and then, it's great to re-visit all the cool things we've done and all the cool people we have met. So here's our page for meandering down memory lane! Hope you enjoy the stroll as much as we do!
Front Row Fashion at De La Warr Pavillion 2016
We took AfroRetro on the road to East Sussex to showcase our latest UpCycled Collection. Front Row Fashion is an amazing organisation celebrating Fashion, art and creativity in all forms! Headed by the amazing paper couture artist and designer Maika Crampton. Front Row Fashion is an alternative creative explosion of fashion and expression. We were so excited to take part and can see this being a permanent fixture on our calendar!!
Design Un-Boxed part of Brixton Design Trail 2016
September is a pretty creative time in the London Calendar London Fashion Week and London Design Festival cross paths and what does that mean- a whole lot of creativity and beauty flowing across London. POP Brixton and POP Up Runway teamed up with Brixton Design Trail and hosted a Fashion Show to showcase some of Brixton's most exciting designers- of course we had to be there. Our models killed it and a great time was had by all!
2manysiblings' THRIFT SOCIAL AT BRIGHTON MUSEUM 2016
We headed to sunny Brighton for a late night special curated by 2manysiblings and the Fashion Cities Africa Team. Nairobi based style entrepreneurs Papa Petit and Velma Rossa (2manysiblings) brought their fabulous cool style to Brighton to celebrate our major new exhibition Fashion Cities Africa. We were asked to join the party bringing our unique renegade UpCycling style to inspire the funky folk of Brighton to UpCycle their unloved clothing. We had a ball and so many amazing items were re-made...
HAPPY FASHION DAY FOR FASHION REVOLUTION 2016
To celebrate Fashion Revolution Week we teamed up with POP Brixton to create an Ethical Fashion Extravaganza! Taking over POP Brixton we curated the Happy Fashion Market made up of the freshest local talent leading the way in ethical fashion! The Green House became home to a day of fashion workshops lead by the likes of TRAID, Nicole Line and of course AFRORETRO to inspire you to remake, recycle and reuse. Even the cocktail Bar hosted a Free Clothes Swap Party where we were joined by Fashion Blogger Accidental Statement and Fashion Professional Clare Derry.
It was awesome wicked and we are planning the next one for September 2016!
Fashion Cities Africa Workshops with Dv8 Sussex Students 2016
We teamed up with Brighton Museum to deliver a series of workshops inspired by exhibition Fashion Cities Africa for Dv8 Sussex Fashion students. We looked at African fabric prints and worked to create hand made prints to reflect each student. We also returned and gave them a crash course on head wrapping, leading to the students creating their own head wraps, embellished with a treasure trove of trimmings, beads and more!
DAY OF THE GIRL 2015
We were truly honoured to be invited to celebrate The Day Of The Girl with The Southbank Centre's WOW Festival. We joined the most amazing and inspiring women from across the Arts, Science, Broadcast, Politics, Business and everything in-between to take part in a mass Speed Mentoring morning hosted by The London Eye.
I met the most inspiring young girls and women foraging their way into the world. They were bold and brave but also cautious and worried. After speaking to these girls hearing their worries and dreams and hearing the journeys and stories of our fellow mentors I felt truly inspired that a lot has been achieved but also that a lot still has to be done. There is no-one else to do it but ourselves. The AfroRetro sisters are on a journey we have a lot to learn but also a lot to impart. So watch this space...
AFRICA UTOPIA 2015
For the second year in a row in September 2015 we joined a whole host of amazing creatives from Africa to bring a diverse selection of influential movers and shakers to London's Southbank Centre, in celebration of Africa as a place of innovation to inspire change here in the West. As well as joining the Africa Market to exhibit our latest designs and products we also took our workshop 'Mono Print Your Life' to to the main space in the Southbank Centre.
We created over 120 prints with 80 participants over the weekend. Our printers ranged from 7 to 70 and the diversity was seen in the beautiful collage of colure, shapes and designs reflecting the lives of our workshop participants!
Royal Court Day Of Action 2014
On Saturday, 15th November 2014 we headed to The Royal Court Theatre, London, to be part of their Climate Change Day of Action. This workshop was partnering their show "2071", writer Duncan Macmillan created a piece based on conversations with one of the world's most influential Climate Scientists Chris Rapley, directed by Katie Mitchell, this new piece of theatre had climate Science centre stage.
The Day of Action was a day of events, workshops and talks looking at how we can fight climate change through art and creativity. We took our UpCycle Your Life workshop to the theatre goers of London!
The School of Uganglish At MBE Yinka Shonibare's Guest Projects Africa 2014
We fought off tough competition to be awarded a one month residency at MBE Yinka Shonibare's Guest Projects Africa Studio in East London. We took over the studio creating an UpCycled creative Uganglish haven. We held UpCycling workshops, Mini-Make workshops, we commissioned musicians to create their own Uganglish sound, we held a Ugang-Banese supper club and ended the residency with our first UpCycled Catwalk Collection. See highlights from our Graduation styled last night event below.
The School of Uganglish Mono Print Your Life with FABLAB London 2014
What an amazing evening! Firstly we were joined by London Go, the Live TV culture show for London Live! Then we had 50 odd people printing, painting and creating the story of their lives on fabric all within the amazing space of FABLAB London (check them out and join!). I'm not gonna say too much a mini film tells a million words-enjoy!
Africa Utopia at The Southbank Centre 2014
We joined an amazing team of creatives to rock The Southbank Centre Africa style...It began in Afri-CA-CA-CA-ca-ca!! What an amazing array of people. Each day started with Afrikan Yoga with Pablo and Lenea. There was music by the Kinshasa Symphony and performance breakdance with 'Say It Through Breakdancing' with performers from Morocco, Algeria, Tunisia, Libya and the UK. Fashion shows...with collections from Bestow Elan, SOBOYE, Sindiso Khumalo, AAKS, Hassan Hajjaj, Adele Dejak, Sarah Duah, Haus of Hercules and Mifani Shoes...I know amazing right! All of this is what I saw whilst chatting to hundreds of lovely people and selling and sharing the AFRORETRO love! There was a whole heap of other amazing debates and workshops going on... and dancing and post show jams and...and...and I'll stop going on about it. If you didn't make it, remember we did tell you it was gonna be awesome, but not to worry this event will happen again.
UpCycling with East End W.I 2014
We packed our bags and headed out East to the East End W.I for fun, frolics and some hardcore UpCycling. We were honoured to be invited to share our love of making and UpCycling with this dynamic group. If you would like to book AFRORETRO for a private or corporate event please drop us a line at info@afroretro.com or if you want to join in the East End W.I party take a look at their site.
Lambeth Country Show 2014
Wowsers! This was our first time at the Country Show and what a baptism of fire that was! We laughed, danced, got crafty, sold beautiful things, met beautiful people, got sun stroke, got washed out, ate jerk chicken and drank a lot of coconut water. All in all a success!!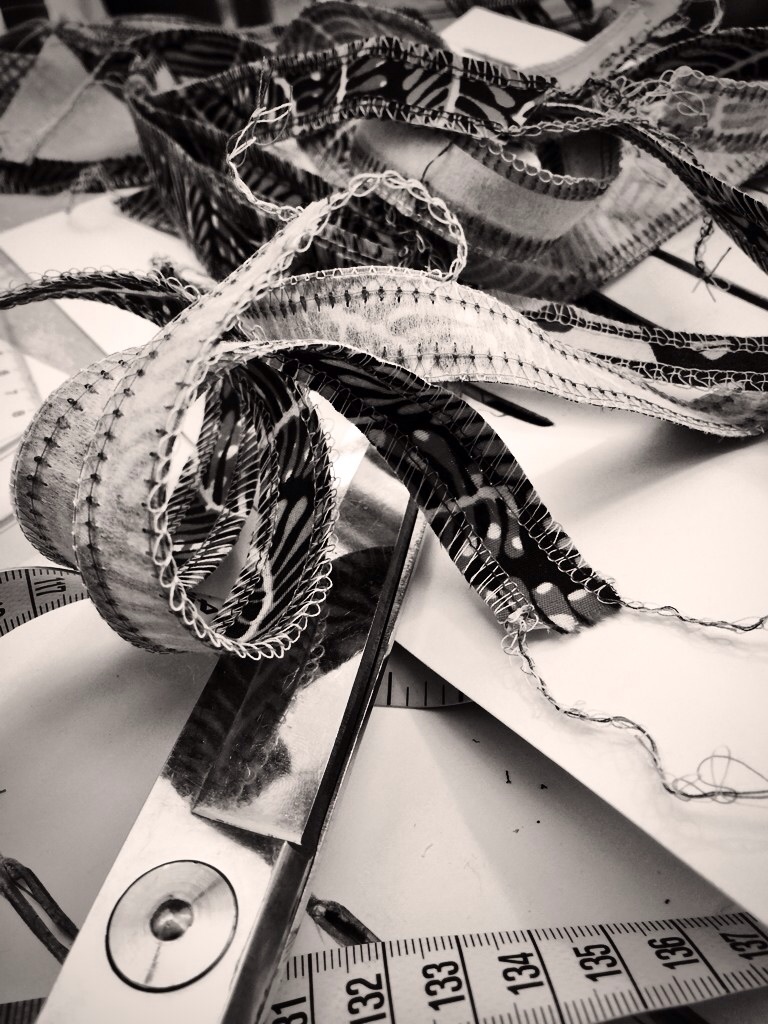 Strawberry Tea Party at The Gallery London for Breast Cancer Aware 2014
Fundraising is awesome, fundraising for an awesome charity is double awesome and they had lots of cake! So making things, helping others make things and easting cake actually helped raise money for Breast Cancer Care! No wonder there is 'Fun' at the beginning of the word Fundraise!!
Bow Arts Open 2014
We had so much fun here and met such wonderful people and artists - we were hard pushed to call it work! We were also chatting so much that we didn't take many photos!
Bloomin' June - Hoxton's Flower Festival 2014
We got all Flower Power when we headed to Hoxton Street Flower Festival for a good old floral east end knees up to celebrate the Summer. And boy did that sun shine!!
UpCycle Ya Life at Serendipity Tea Rooms, Streatham 2014
In the beautiful settings of the Serendipity Tea Rooms we got makey and UpCycled some unloved Tees into fabulous fashion pieces! Thanks for sending in the photos ladies.